Welcome to Cruise World Holidays. Cruiseworldholidays.com.au is your one stop shop for cruising holidays from Australia and around the world.
Cruising is not what it used to be – today there are so many choices and options to cater for every need. Through the information on our Cruise World Holidays website and our accredited cruise consultants we are certain we can help you select the perfect cruise holiday.
Cruise World Holidays is a division of helloworld Revesby, a franchise of  Helloworld Limited; Australia's largest network of franchised travel agents. We are members of the Cruise Lines International Association (CLIA) Australasia and the Cruiseco Consortium, the leading Consortium of Cruise Travel Specialists in the Southern Hemisphere. Whilst we can assist with any travel requirements, we are a cruise specialist agency.  We pride ourselves on our specialised service evident through our extensive knowledge of destinations and traveling in general.
Our highly experienced and qualified team at Cruise World Holidays understand how essential and convenient it is to have an easy one stop cruising website, providing the best deals and the largest cruising range available.  Therefore, our cruiseworldholidays.com.au website is designed to offer you an extensive range of cruises, on every major shipping line, to every major cruising destination. Here we give you access to book your perfect cruising holiday. In addition, our Cruise World Holidays consultants are on hand to help you make your cruising decisions. With our global knowledge and personal travel experience we will help you find the right cruise to suit your needs and also assist you with any other travel components required to complete your dream holiday.
Cruise World Holidays has full accreditation with:
AFTA (Australian Federation of Travel Agents) Travel Agent Scheme, ATAS Number A10849
CLIA (Cruise Lines International Association, formerly International Cruise Council of Australasia)
The team are 4-time nominees and 4-time winners at the Local Business Awards taking out the "Outstanding Travel Agency' award in 2019, 2018 and 2017 and "Outstanding Specialised Retail Business" award in 2016. These awards are a testament of our dedication to being the best in our field.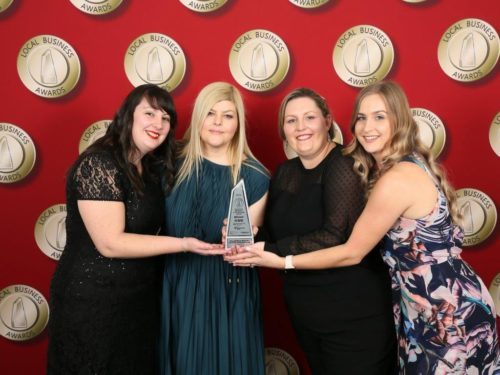 Our Cruise specialists team